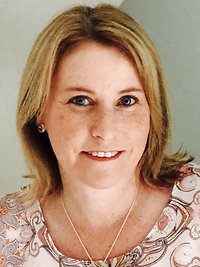 Does life feel like it's getting on top of you?
Could you benefit from a place to take some time-out
... to explore your thoughts and feelings
... to get back on a front foot again?

Hi, my name is Catherine and I am a qualified senior accreditated Counsellor and Supervisor with the National Counselling Society (NCS). I am also a Trauma-Informed Therapist.
My Office is at L'Eree, near St Peter Port, Guernsey. I welcome clients from all parishes.

My commitment to you is to offer counselling and supervision in a safe, confidential and non-judgemental environment.


"The shoe that fits one person pinches another; there is no recipe for living that suits all cases ." Carl Jung


I work as a Counsellor with YOUNG PEOPLE, ADULTS, AND ALSO COUPLES, on an open-ended basis or for an agreed time period, and my aim is to enable you to enhance your life and to live it more fully.

I am an experienced counsellor and whilst I believe I am working with you, or you both, as fellow human beings and your unique reactions, some of the issues my previous clients have had difficulties with include:

Stress
Relationships
Panic Attacks
Anxiety
Bereavement and other loss
Redundancy
Depression
Anger issues
Loneliness and isolation
Self confidence
Self Harm
Low self esteem
Sensory Processing Disorder
ADHD
Autism/Aspergers
Phobias
Addictions
OCD
Core Identity Issues
This is not an exhaustive list, so please do contact me regardless of whether what is happening for you is mentioned above.


My counselling practice is discreetly situated near L' Eree, Guernsey and it is easily reachable from all parts of the Island, such as St Peter Port, St Sampsons, Castel and St Andrews. I also offer the option of Online counselling via Zoom.

Please contact me for a free 30 minute initial meeting and we can then meet at my office at L'Eree. We will briefly discuss what is happening in your life, what is causing your difficulties, and how we can work together.

I look forward to hearing from you!

PleaseCLICK HERE to see my location